Phew! What a week Garageio had down in New Orleans at the Collision Conf! It was three awesome days of super informative talks, tons of cool and innovative startups showcasing their products, and networking with some influential people at the local bars during happy hour.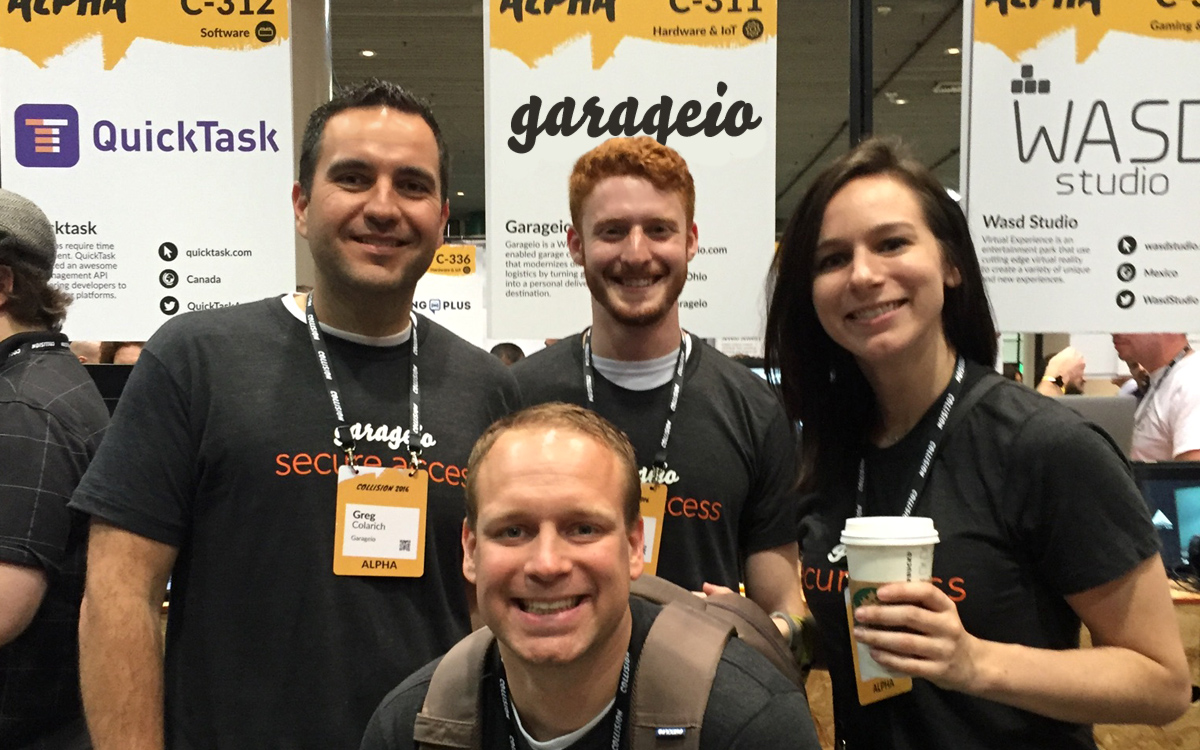 Our exhibitor booth got tons of traffic from the media, investors, speakers, and more. We spoke with a huge variety of people who wanted to hear our story and understand our technology. We were also super lucky to have a couple of awesome startups as neighbors! QuickTask, an employee time management software startup based out of Canada was on our right. And WASD Studio, a virtual reality startup based out of Mexico was on our left!
We made some great connections and found some interesting startups that you may see Garageio working with in the future! While it was difficult to step away from the development grind for almost an entire week, and now having heaps of emails to catch up on, it was totally worth it. Collision Conf is what a startup conference should be: All about the startups.