Next week 15,000 people will be heading down to New Orleans for Collision Conf for three days of startups, entrepreneurs and networking. Garageio was selected as one of the few startups to exhibit and we would love to see you at our booth! Come stop by and have a chat with one of the co-founders: Zak, Jess, Greg, or myself who will be in attendance. You can try out using your voice to control Garageio with the Amazon Echo and see why Amazon chose us to be one of the first seven recipients of the Alexa Fund.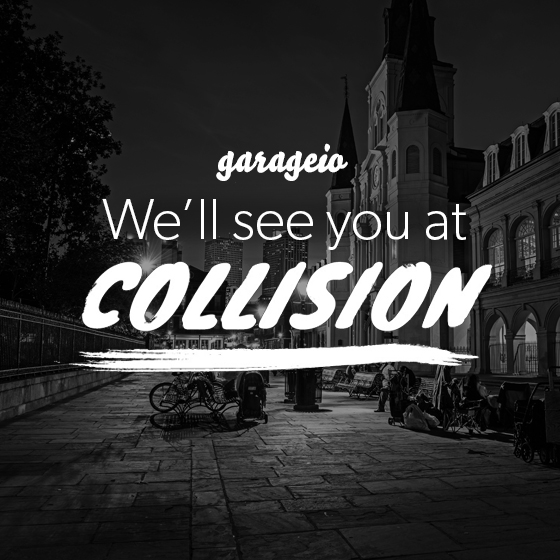 Come check out how Garageio can turn your garage into a smart garage and how we plan on revolutionizing the way you receive your packages and groceries within your home. You'll get to try out opening and closing a garage door with just a simple swipe and see all the other smart home and IoT devices that Garageio works with.
If you're attending Collision Conf this year, stop by our booth at C-311 in the Sports/Builders/Machine Exhibition Area on day three. If getting to meet the Garageio team and using your voice to open a garage isn't enticing enough, we're giving away some really cool FREE stuff! We'll be holding a drawing and giving away a free Garageio and Amazon Echo as well as giving away some pretty sweet swag! Hope to see you there!